Poor baby Shukudu! It's hard trying to be a rhinoceros when you have no horns. "Horns
take time to grow" says his mother. How Shukudu learns patience and gains his heart's desire is portrayed with warmth and humour.
Set in Africa this story describes the difficulties
of growing up faced by a young rhinoceros.
"I was immensely attracted by the vibrant colours and the humour... the glow of the colours made me feel I was embarking upon
my own mini safari, feasting upon text and illustration."
School Librarian.
"The vibrant pictures capture the glowing, ever-shifting colours of the African bush beautifully."
Junior Education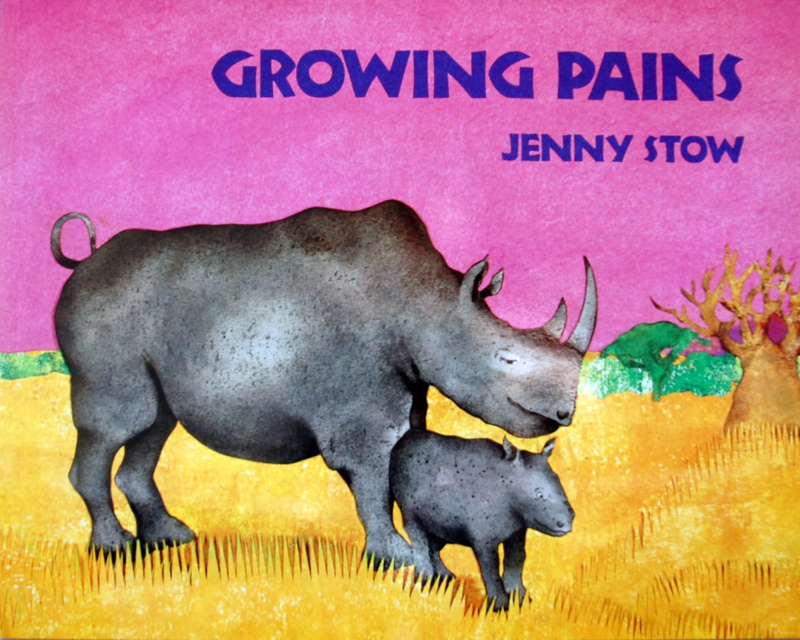 Growing Pains
Written and ilustrated by Jenny Stow

Frances Lincoln (UK) 1995
Bridgewater Books (USA) 1995
Korea Perkins (South Korea) 1995
Maluta (Spain) 2010 (Castellano, Euskera)

Age 4 - 8+ years.